Walt Disney World is literally the most magical place in the world (that's their slogan after all), and I get to visit it almost every day.
My job as a content manager for AllEars means I travel to theme parks (primarily Walt Disney World and Universal Orlando) to create content for our YouTube channel, social media, and website, about 4-5 days a week.
Now, I don't know if you know this, but theme parks are certified as the best place in the world to people watch. (Certified by me.) Sometimes that means you encounter some cute moments – like hearing a child's reaction to seeing Tinker Bell fly for the first time. And sometimes that means you're watching the worst moments (like people yelling at Cast Members).
I've seen all kinds of wild behavior, from adults walking barefoot through World Showcase to people proposing on Space Mountain (they used the photo on the ride. It was very cute.) I'm not one to judge , and I really hope that the Disney and Universal parks can be used as an escape from reality for anyone who visits. Wear what you want, ride and eat what you want, have a 30 minute photo shoot with the castle if you wish. But what really pisses me off is when customer behavior negatively impacts other customers. Nothing will send fury through my body faster than someone ruining a magical moment for someone else.
Here are some of my perpetual pet peeves that constantly ruin the magic and fun of those around offenders.
Here are the worst things people do at theme parks
1. Being rude to cast members/crew members
This isn't the first time I've (virtually) shouted about it, and it probably won't be the last. In fact, it's the thing I've noticed the most in 2021 in the parks. But there's no faster way to get my side eye cast on you than to yell at a cast member.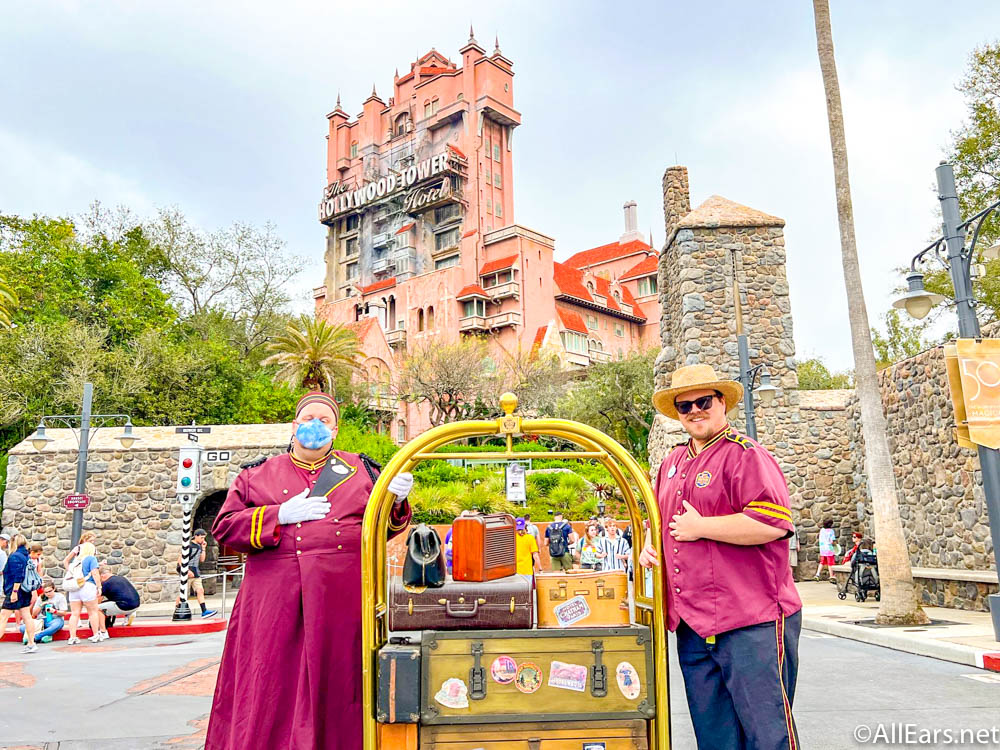 I understand that things don't always go as planned on your trip to Disney World. I also understand that theme parks are incredibly expensive and it can be very frustrating when things go wrong. I even get that Genie+ is confusing, crowds are annoying (and sometimes unexpected), and people (guests and Cast) make mistakes.
What I will NEVER understand is when people yell at cast members and crew members. For starters, it's another human being – and that human being most likely has the key to solving your problem. Do you think they'll help you fix your Lightning Lane if you yell at them? I will not do it.
This cast member didn't cause this ride to crash, he can't control the weather, and he didn't invent Genie+. But they CAN fix a lot of problems, so be sure to seek them out if you have any problems! Speak nicely, and you never know what might happen. But at the very least, you can rest assured knowing that you're not a mature adult yelling at another person about a theme park incident.
2. Take flash photos on dark rides
Oh em gee is that boring, for about 100 reasons.
For starters, it's not even allowed, and you'll probably be told over the loudspeaker to stop. (How embarrassing.) When a cast member has to speak on a speakerphone, he plays over the attraction's audio – so any other guests who were vibrating to "Yo Ho Yo Ho A Pirate's Life for Me", are now interrupted by "FLASH PHOTOGRAPHY IS NOT ALLOWED.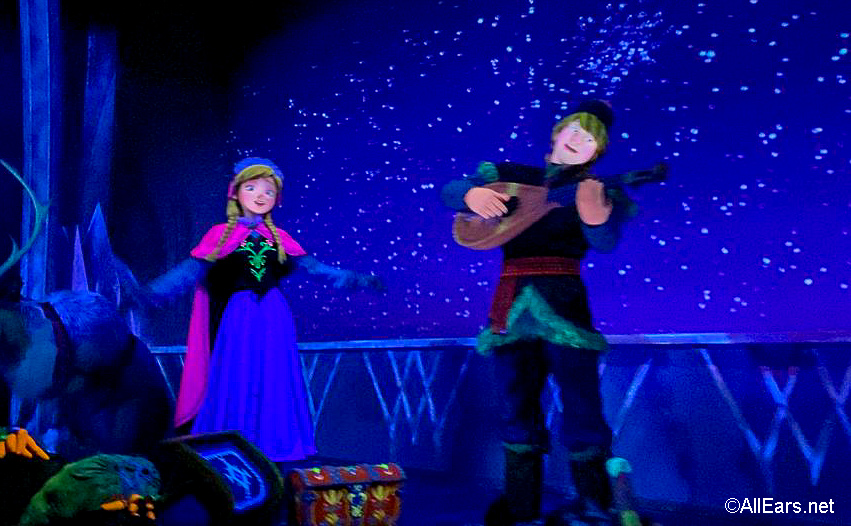 Not only that, but the flash will light up much of the journey, ruining the dark effects not only for your family, but for many other people around you as well. There's a reason dark rides are dark – Imagineers carefully design them in a special way, so that only certain things are visible. By lighting up an entire area, you will reveal things that are meant to be hidden. Or in the case of projection animatronics (like Frozen Ever After), you'll literally erase characters' faces when the flash is on them.
If ruining a classic dark ride isn't enough for those around you, know that your photos will be terrible. Your kids will get red eyes, the animatronics and figures won't look good, and the ride itself will be ruined in the photo flash.
By all means, take all the flashless photos you want. Film the whole thing if you wish (put your screen in low light so as not to hide the experience of others)! But every time someone's flash goes on Pirates of the Caribbean, a little piece of my soul dies because I think that's probably the VERY FIRST time someone's been on this ride, and it's ruined by someone taking horrible photos.
3. Recite the Spiel of the Ghost Host (and other audible offenses)
Without fail, every time I enter the haunted mansion's expandable room, SOMEBODY tells me that this room has no windows or doors. (And it's not just the ghost host.)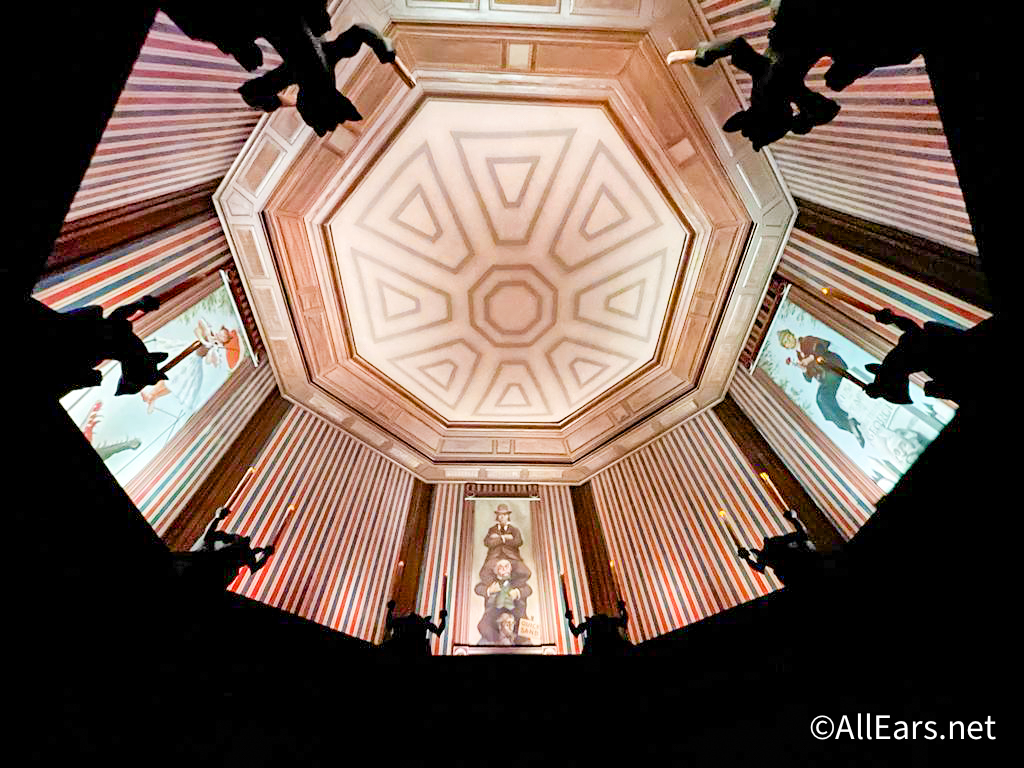 I'm really proud of you for knowing all the Ghost Host spiel. Really, I am. But… nobody else cares.
Nobody paid $$$ to hear you talk about the most iconic pre-show in the Disney universe. (Note: This also applies to Rod Serling in Tower of Terror, Dr. Grant Seeker in Dinosaur, and all other pre-shows. Also…in rides. ESPECIALLY in shared vehicles. I've been on Pirates of the Caribbean with a family in front of me who spent the entire drive loudly discussing their lunch orders. Now is not the time!!)
Want to quietly sing "You Can Fly" in your OWN pirate ship during Peter Pan's Flight? Dark. Make fun of your friend during a competitive game of Toy Story Mania? Sure! Laughing through Mr. Toad's Wild Ride (which you can only do at Disneyland these days)? Why not!
But keep in mind that when you're in a shared space, it's probably someone's very first time visiting that attraction. And while you shouldn't stay silent – of course you should shout about Expedition Everest and laugh at Muppet*Vision 3D – try to be respectful of others around you.
4. Disrespecting Wildlife
There are tons of adorable creatures all around Walt Disney World – and not just at Animal Kingdom! There are bunnies, ducks (and ducklings!) and other cuties living their best lives.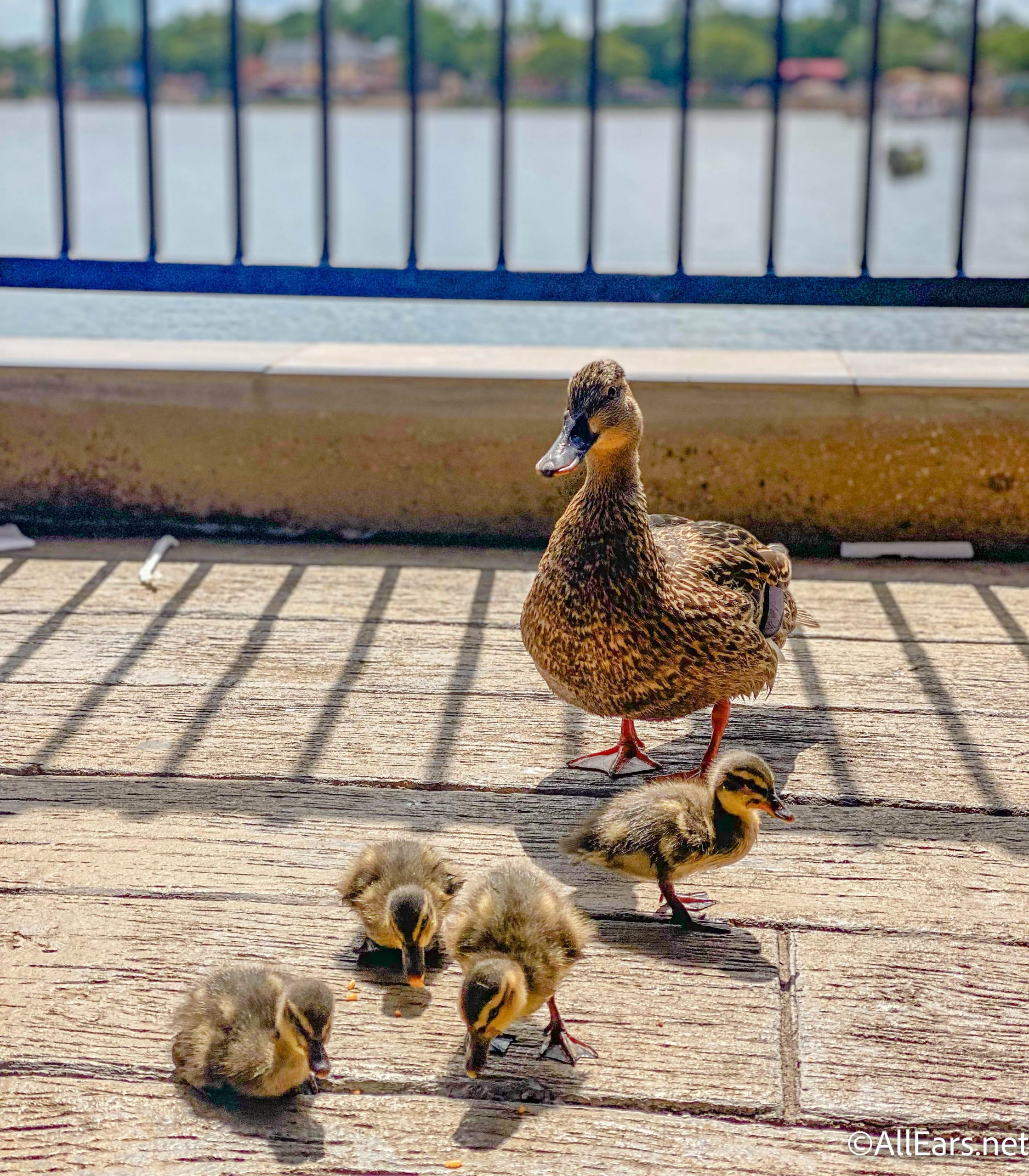 But sometimes guests of all ages can't seem to control themselves around the wildlife.
Ready to be sad? See how this duckling is sitting while the others are standing? He limped after his siblings and mother. When I asked the cast member guarding them what happened, she said a drunk ADULT picked it up and then dropped it. I hope you are joking!?
They also can't give away cans in Animal Kingdom anymore and have to pour drinks into a cup because people were throwing said cans IN CROCODILE DINOLAND.
Not to mention the number of people who regularly feed the animals, which then causes them to be more aggressive towards humans and steal food. (I know you want to give ducks popcorn, but it's actually not good for them.) Or people letting their kids hunt rabbits and ducks minding their own business.
There is absolutely no excuse for playing with Disney animals. Sudden stop.
5. Ruin the Magic
If you're reading this, I assume you know how the magic of Disney characters come to life. But just in case you don't, skip to the end.
But just because YOU know how characters work doesn't mean everyone around you knows, especially those little ears.
Even if you don't have kids in your party, there's probably one around you. And let's be honest, kids are always listening. Try to avoid saying things like "WOW, I bet the guy in the Goofy costume is SUPER SWEATY" or "Whoa, that's a cool wig on Rapunzel, I bet it's heavy." (The answers are yes, he is, and yet he is. Now you don't even have to ask yourself the question.)
Part of the magic of Disney (and Universal! They have fun characters too!) is seeing beloved characters IRL in shows, parades, and meet-and-greets. Try to suspend reality just for a moment and believe in magic. And while that might be too far for most adults, at least don't spoil it for those around you.
Well there you have it, my friends, the five worst things other patrons regularly do at theme parks. Try to avoid these behaviors if you can…and you totally can. 😉
How Other Guests Can Totally Change Your Disney World Experience — Click Here!
Want more of my posts? Discover them here!
Join the AllEars.net newsletter for the free list of Disney World's Top 10 Secrets! Click here to start!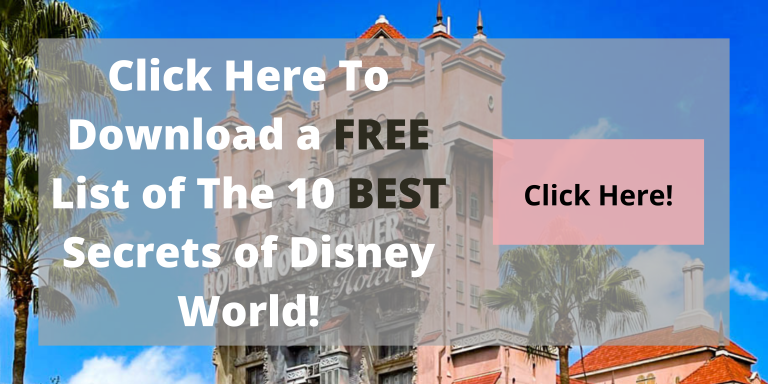 Have you been the victim of any of these offenses at theme parks? Share your story in the comments so we can all heal together.